Travel With Us
Open your mind to a world of authentic travel beyond large groups, tour buses, and checklists of clichéd activities. We connect you with real people in local communities committed to preserving their culture and traditions, while fostering new opportunities for education, health, and self-sustaining livelihoods. You will be immersed in the life, rhythm, and spirit of the places you visit. We promise you will come away from your travels with a deepened understanding of the beauty of other cultures and the amazing people who are coming together to face challenges and build a better world community.
Kenya
Walk, drive, or float your way through Kenya's boundless wildlife, rich culture, and natural beauty. Experience baby elephant orphans in Nairobi, Maasai warrior walks in the Loita Plains, and game driving through millions of Wildebeest in the Maasai Mara Great Migration. Adventures such as safari, trekking, mountain climbing, river rafting, and locations such as Mount Kenya, Lake Victoria, and the Swahili Coast are just the beginning of what travel in Kenya has to offer. Let us help you put together the perfect Kenyan experience for your interests, time and budget.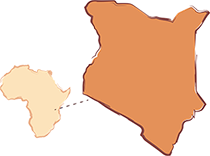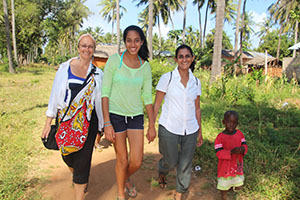 Explore your passion for elephants, lions, or onward to Rwanda for gorilla trekking.
Learn more about planning your dream journey.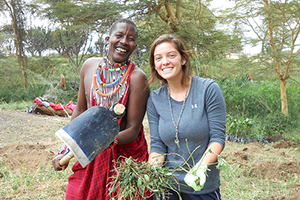 Spend a week or more volunteering your time and talent during your travels. Teachers, medical professionals, gardeners, beekeepers are just a few of the skilled volunteers welcomed to join local health care, education, and conservation projects such as our upcoming Kenya Medicine Tour.
Contact us to learn more about our Voluntourism opportunities.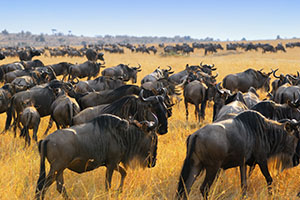 Nairobi, Nakuru, Maji Moto Maasai Cultural Camp, and Maasai Mara: Experience the Great Migration by walking and driving safari, along with other wildlife adventures and cultural experiences in local communities.
Learn more about the Great Migration Safari.
Tanzania
Tanzania is home to the cradle of civilization at Olduvai Gorge and Ngorongoro Crater, as well as the vast Serengeti plains, Mt. Kilimanjaro, and Stone Town of Zanzibar, a UNESCO World Heritage Center. Let us plan a journey through this varied land with experiences that meet your interests, time, and budget.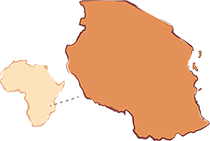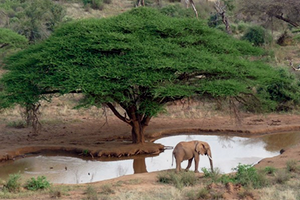 Visits to the rich cultures of the Maasai and chagga communities round out this unforgettable experience. Driving and walking safaris are arranged depending on your activity preference.
Learn more about the wildlife safari experience.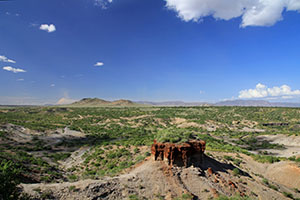 Explore the Olduvai Gorge, known as the "cradle of mankind." Explore the Laetoli Beds and Footprints where hominid footprints have been preserved in volcanic rock for 3.6 million years, representing some of the earliest signs of mankind in the world.
Learn more about the Origins of Humanity experience.
The spice island of Zanzibar is a fascinating and beautiful world of its own. Its breathtaking beaches are world-renowned. Enjoy the idyllic white sand, turquoise water, and unforgettable sunsets.
Learn more and about the Zanzibar, Tanzania experience.
India
Journey from the Himalayas and the High North to the monasteries and tea plantations of Darjeeling, from the palaces of Rajasthan to the backwaters of Kerala and through India's many buzzing cities. India has so much to offer and is sure to leave an indelible impression.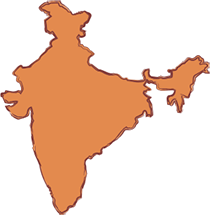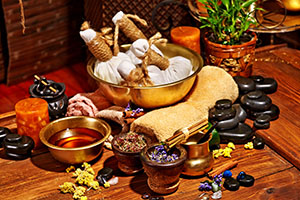 Relax your spirit, body, and mind on an Ayurvedic break in beautiful Kerala. Indulge yourself with spa treatments and massages, unwind with yoga, and soak up the sun on white sandy beaches.
Learn more and plan your trip today.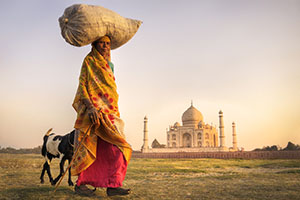 Experience the culture, spirit, and nature of Northern India. We will meet with tribal and community leaders who are preserving cultural wisdom and maintaining sustainable communities. This tour is tailored for providing new perspectives to professionals leading change and coaching executives seeking inspiration.
Click here to learn more.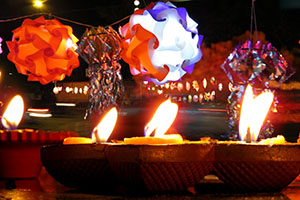 Experience the rich cultural heritage of India by joining in the excitement of one of its vibrant festivals. Choose from the 1001 vibrant festivals for an experience that is totally unique to India.
Contact us for dates and availability.